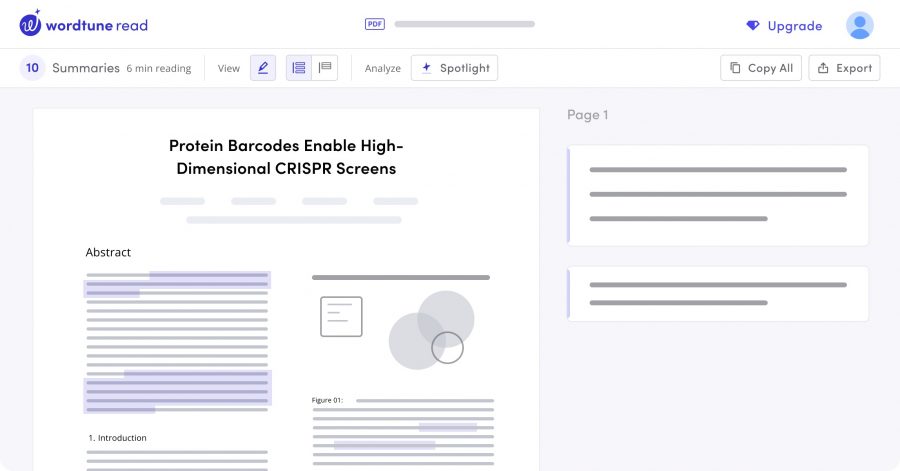 Wordtune Read is an online service that generates a summary of texts. The tool is aimed at reducing the time spent searching for key information in large documents.
Research conducted in the UK shows that office workers and students spend an average hour a day reading documents. Last December, it was announced that Meta was developing a tool for Facebook that would use AI to compile short extracts from articles.
In September 2021, OpenAI also demonstrated a model that generates brief contents of works of art. Wordtune Read is one of the first commercial products aimed at practical application. The developers of the service claim that the models underlying Wordtune Read and OpenAI are fundamentally different.
The algorithms underlying Wordtune Read are optimized to work with scientific publications, business reports, journal articles, blog posts and news notes. You can test the service for free here.