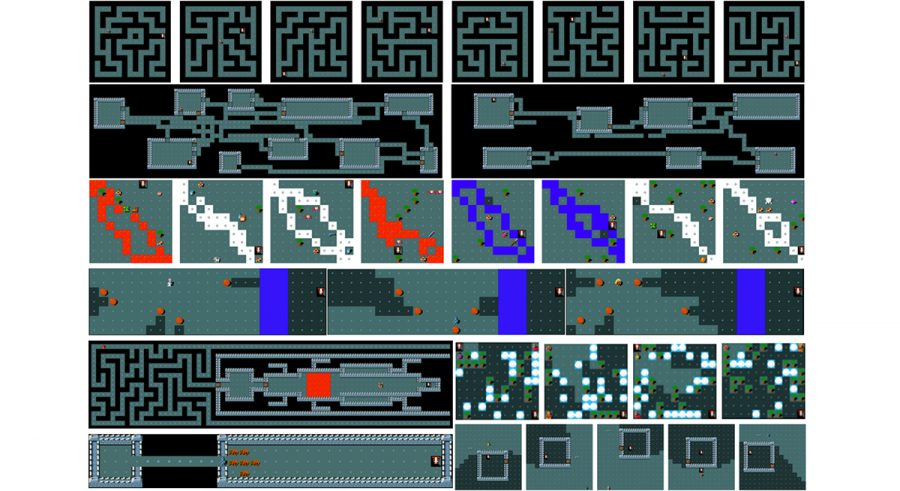 FAIR has developed MiniHack, an open-source framework for evaluating reinforcement learning algorithms. With the help of MiniHack, you can study such characteristics of agents as learning, memory and credit assignment.
Reinforcement Learning (RL) is a valuable tool for consistent decision-making, used in a wide range of tasks, including robotics, content personalization and analysis of MRI images. The accuracy of RL models is usually determined using benchmarks. However, existing benchmarks (such as
Arcade Learning Environment and MuJoCo) are subject to saturation as researchers develop algorithms that optimally cope with tasks.
New benchmarks, such as ProcGen, Minecraft, and NetHack) are not intended to evaluate the specific capabilities of RL agents, such as learning, memory, and credit assignment. To fill this gap, FAIR has developed MiniHack, a framework for creating an environment and an accompanying set of tasks based on NetHack. With this tool, researchers can easily create tasks aimed at solving specific RL problems.
The NetHack Learning Environment used in MiniHack includes more than 500 characters and 450 items, including weapons, magic wands, tools and spell books, all of which have unique characteristics and complex environmental dynamics. This structure allows RL researchers to perform complex tasks of acquiring skills and solving problems.
To describe the environment, users can use Python and choose which types of observations the agent receives, for example, based on pixels, symbols or text, and what actions it can perform.