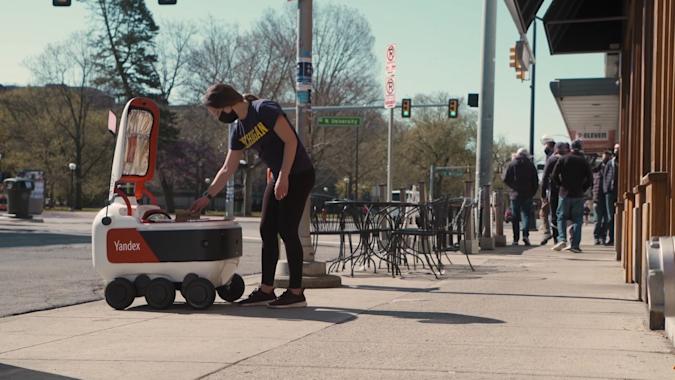 Grubhub, the leading online food delivery platform on US university campuses, has announced a partnership with Yandex. Yandex delivery robots will allow you to speed up delivery and reduce the cost of courier services.
Yandex uses its own self-driving technologies in its robots, including autonomous navigation on sidewalks, pedestrian zones and pedestrian crossings, which allows the robot to get to areas of campuses that are inaccessible to cars. Areas that are difficult to reach for a car are the main problem of delivery services, which increases the delivery time and restricts the use of unmanned vehicles.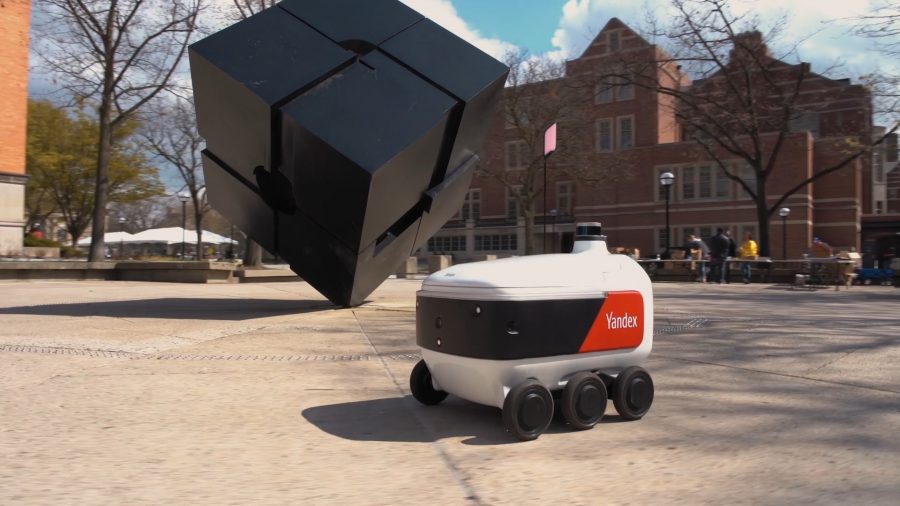 Grubhub cooperates with more than 250 college campuses in the USA. Yandex robots called Yandex.The rover is able to work around the clock in various climatic conditions, including snow and rain, independently move between the points of embarkation and disembarkation, and also takes into account traffic light signs on its way. When the delivery robot approaches the final destination, the customer receives a push notification, and the user can open the robot's lid through the Grubhub application. The management of Grubhub stated that Yandex has the best unmanned delivery technologies on the market, as well as the resources to integrate these technologies with Grubhub itself and its partner services.
Grubhub will provide campuses with the possibility of delivery by robots in the fall semester of 2021.