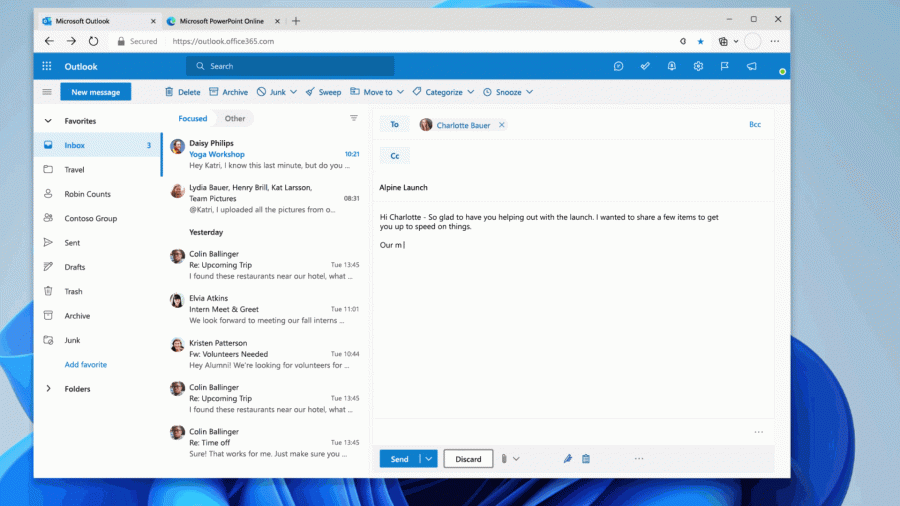 Microsoft has announced the addition of deep learning-based features to Microsoft 365 to quickly solve routine tasks. These functions search for and offer the user information and files that they may need in the course of work.
The first application to which the Context IQ functions will be added is a Microsoft editor that corrects spelling and grammatical errors in documents, e-mail and the Internet.
According to a Microsoft study, 20% of office workers spend most of their working time searching for the right documents or information in them. Context IQ tries to offer the user relevant information in various scenarios:
When a user needs to share a file with colleagues, the Editor suggests a document based on the context of the letter or because it was recently created or edited.
When marking colleagues in a file with the @ symbol in a comment or email, the Editor will suggest colleagues with whom the user is currently working or colleagues who have previously been engaged in document verification.
When planning a meeting in Outlook, an Editor based on participant calendars will recommend a time when all participants are free.
The full list of features has not yet been announced. The functions will become available to users in the 2o22th year.