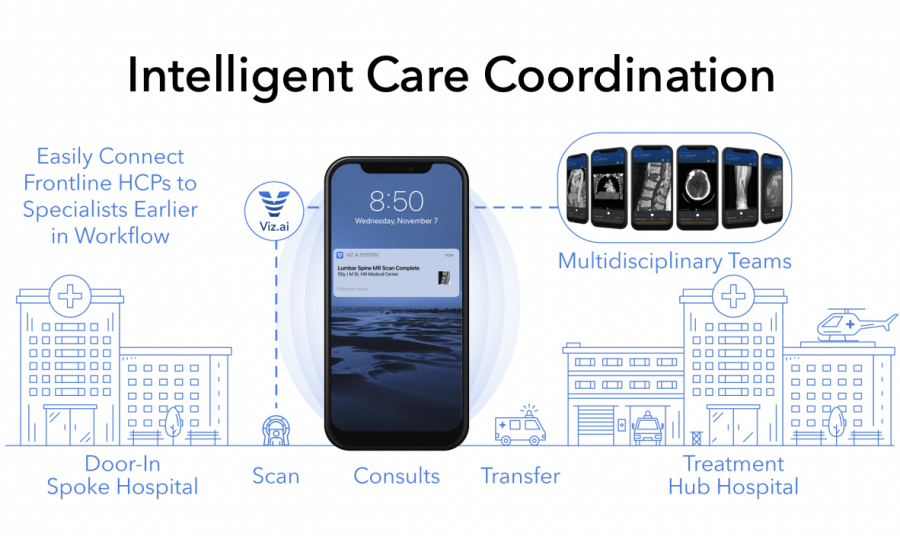 Viz.ai startup developed an algorithm for rapid assessment of the probability of stroke in patients. The system is used in more than 900 hospitals in the USA.
Viz.ai product uses machine learning to speed up the decision to operate on the patient. The system compares CT scans of the patient's brain with a database of images to detect early signs of strokes – blockage of large vessels. Then she warns the doctors and sends them CT scans on the phone.
The developers claim that their system saves doctors several hours, which is critical: with a stroke, every minute leads to the death of 2 million brain cells and an additional week of disability.
The company was included in the Forbes Next Billion-Dollar Startups list in 2021, attracted $ 150 million in funding and signed a contract with more than 900 hospitals. The system Viz.ai It has become one of the few artificial intelligence technologies approved by Medicare.
Now in Viz.ai they are working on similar tools for diagnosing pulmonary embolism and aortic dissection.