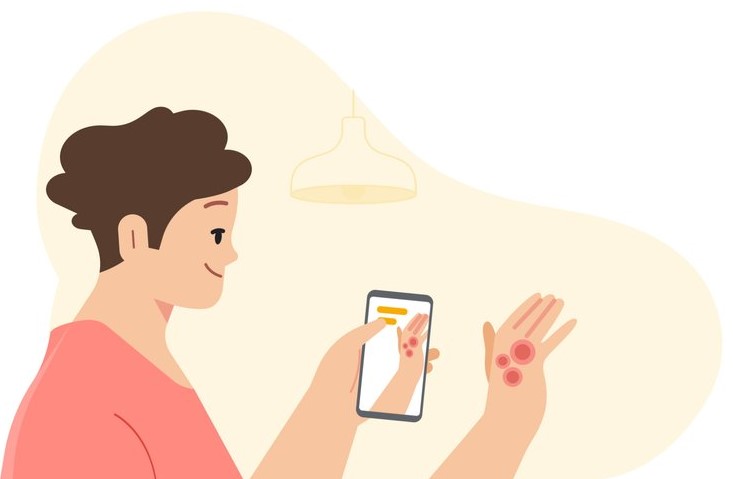 Google has introduced a tool for diagnosing skin, hair and nail diseases from several photos. The neural network achieves a diagnosis accuracy comparable to that of certified dermatologists in the United States.
Google claims that almost ten billion searches a year are made through their search engine related to skin, nail and hair problems. In total, 2 billion people in the world have dermatological problems. The artificial intelligence-based tool, presented at the Google I/O conference, will work in the format of a web application. When you launch the app, you will need to upload three images of your skin, hair, or nails from different angles. The system will then ask questions about the skin type, the duration of the problem, and other symptoms that will help the tool more accurately recognize the disease. Based on this information, the neural network will analyze the disease according to 288 criteria and offer the most likely diagnoses. For each of them, the tool will show a dermatologist-developed help and answers to frequently asked questions, as well as similar images of the disease from the Internet (see Fig.). An important task within the project was to ensure the same efficiency of disease recognition in people of different ages, genders, races and skin types – a typical problem in the field of computer vision. To solve this problem, Google trained the model on depersonalized data, including about 65,000 images and data on cases of diagnosed skin diseases, millions of skin-related images, and thousands of examples of healthy skin in various demographic groups.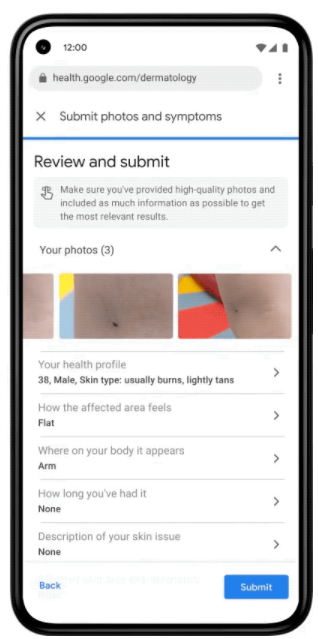 The tool is the result of more than three years of Google research in the field of machine learning. In a paper published in Nature Medicine, it was demonstrated that Google's neural network can achieve a diagnosis accuracy comparable to that of certified dermatologists in the United States. The model has successfully passed clinical testing, and the instrument has received the CE marking as a Class I medical device in the European Union. In the European Union, it will be available at the end of 2021, while the product will not be available in the United States.