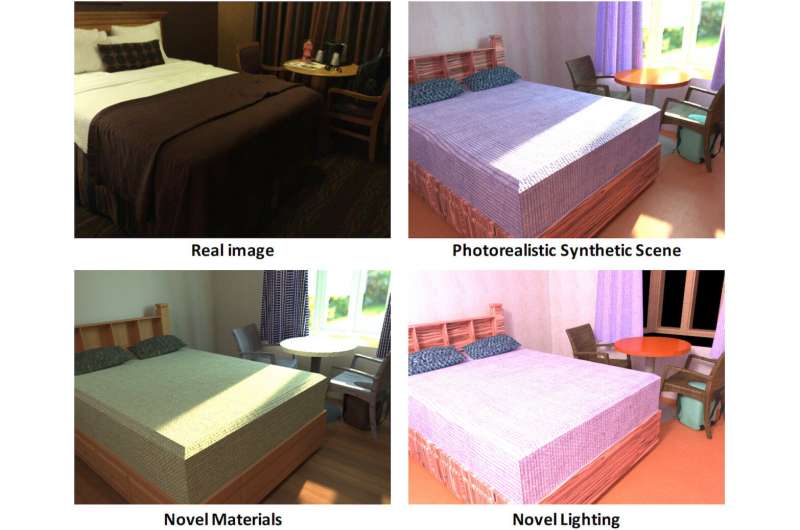 OpenRooms is an open-source dataset and a set of tools for managing objects, materials, lighting and other parameters of 3D scenes of indoor interiors. The dataset is intended for use in augmented reality and robotics applications.
OpenRooms uses synthetic data to visualize 3D scenes, which provides an accurate and inexpensive way to correctly display geometry, materials and lighting. The data can be used to train neural networks that evaluate these parameters on real images, allowing you to insert photorealistic objects and edit the textures and color of objects.
The dataset allows you to take a picture of a room, insert virtual objects and manipulate them. In addition, Open Rooms allows you to see how each object can look during the day in natural light or in artificial light at night.
Using the dataset, it is possible to solve such problems of robotics as finding the optimal route when moving the robot on surfaces with different coefficients of friction. Previously, such functionality was patented or unavailable simultaneously with photorealistic visualizations.
The creators of Open Rooms, scientists from the University of California, plan to create a platform for mass use on its basis, with the help of which users will be able to use their mobile phones or 3D scanners to develop their own datasets and augmented reality applications based on 3D scans and photos.