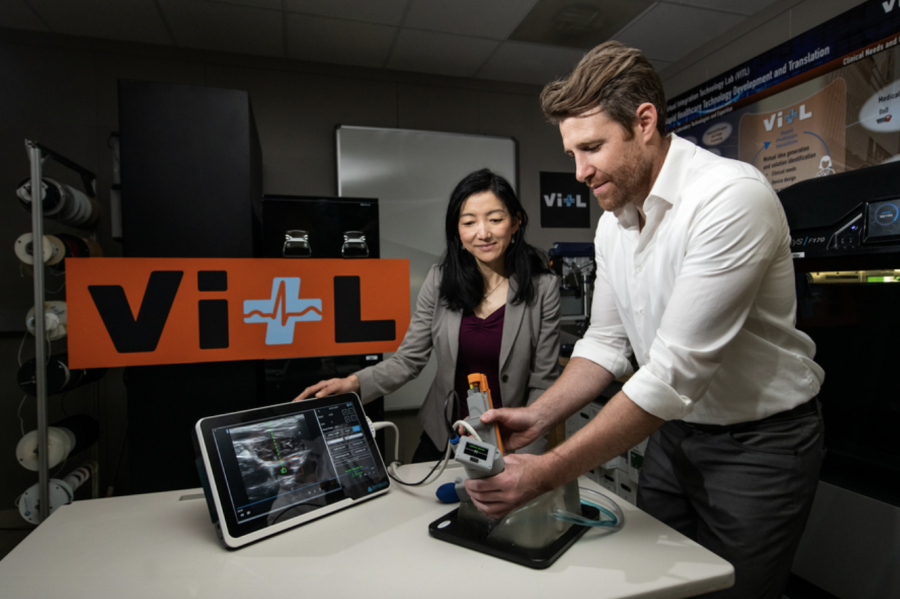 AI-Guide is a hand-held surgical robot developed at MIT that allows automating the process of inserting a needle or catheter into a blood vessel. The device is aimed at providing quick assistance in emergency situations.
After an accident, there is a short period of time in which medical professionals can stop heavy bleeding. Providing this kind of medical care is difficult, and ambulance workers are usually not trained to perform this procedure.
AI-guide is a portable platform that can help staff install a catheter, providing rapid treatment at the site of injury. The system is paired with most commercial portable ultrasound devices. To control the AI-guide, the user places it on the patient's body, and the display directs the user to the right place, after which the needle can be inserted into the vessel. The device checks that the needle has penetrated the blood vessel, and then prompts the user to let in a built-in guide – a thin wire inserted into the body – to guide a larger instrument, such as a catheter, into the vessel. By installing a catheter, rescuers can then deliver fluids, medications and perform other interventions.
The MIT team has developed a model that classifies objects in real-time images. The algorithm was trained on a dataset of ultrasound scans.