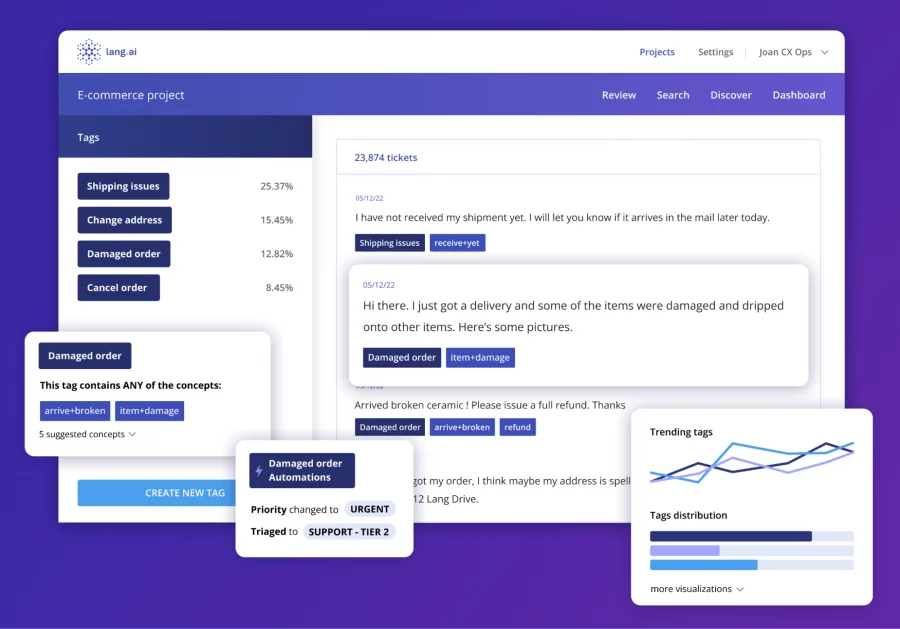 Startup Lang has developed a system that integrates with customer support and CRM to automatically recognize the topic of conversation and identify trends in the reasons for customer requests. The tool uses an unsupervised learning model to adapt to changing customer needs.
A common approach to dialog analysis is to use a controlled model that is trained based on a given dataset. As a result, there is a problem with adapting the model to the changing needs of customers contacting support services. Using the Lang unsupervised model aims to solve this problem.
Lang connects to the organization's data and analyzes dialogues with customers, transforming them into simple concepts that can be a separate product or a stage of customer interaction with the company with which the reason for the appeal is associated. The model groups dialogues by key concepts, which allows you to identify business problems.
The startup provides a graphical interface of its system, which allows organizations to understand which concepts the model extracts from dialogues and by what principle they are categorized.