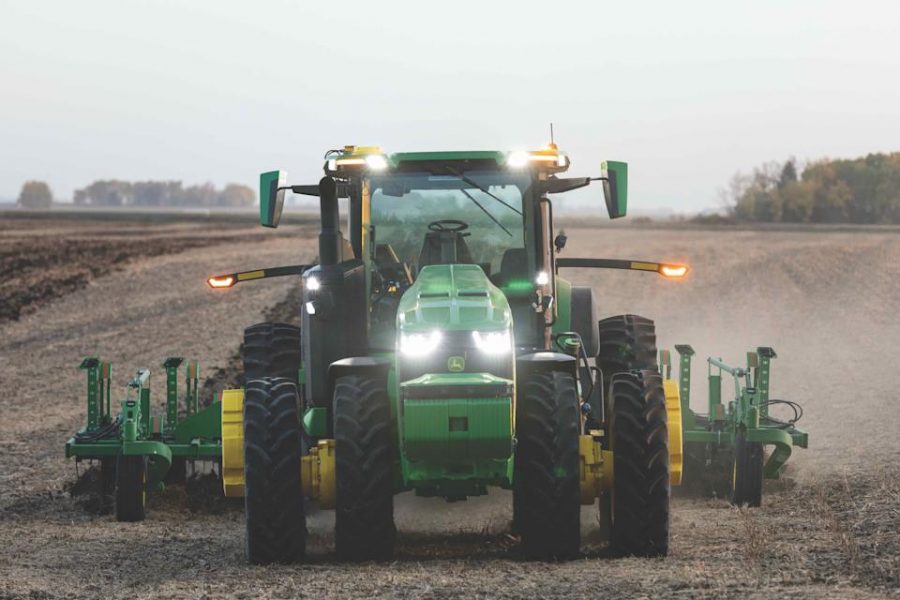 John Deere, the world's largest manufacturer of agricultural machinery, has started mass production of the first self-driving tractor. It can independently perform simple tasks and transmit data to the control center.
Development and testing of the tractor began in 2019. Initially, the tractor will be limited availability for purchase in the USA. John Deere will train the first farmers-buyers to use the tractor.
John Deere self-driving tractor is equipped with six pairs of stereo cameras controlled by two Nvidia Jetson modules and provides an all-around view. Its GPS guidance system together with the geo zoning module allows you to perform tasks such as tillage.
The tractor connects to the John Deere mobile control center and provides access to images, videos, and other data in real-time.