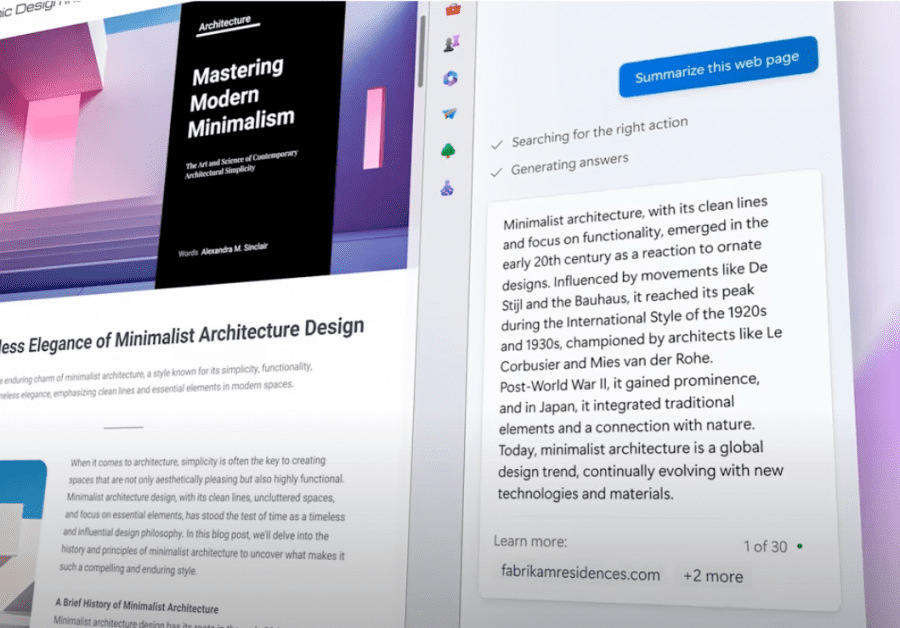 Microsoft has released an update for Windows 11, bringing over 150 AI features and the Copilot chatbot, designed to support most of the operating system's applications. Copilot serves as a unified entry point for interacting with apps and content through both text and voice commands.
The 22H2 update provides all users access to features that were previously announced or available only to select Microsoft partner companies.
Copilot – An Integrated AI Assistant for Personal Tasks
Key new features of Windows 11 include:
Copilot – a chatbot supporting all major Windows applications, accessible through the taskbar icon or a keyboard shortcut. Copilot enables you to manage applications and files using text and voice commands;
In Paint, you now have the ability to modify objects and layers in an image based on your requests;
In Photos, a text-based search feature has been added for location descriptions and objects within photos. It also offers quick photo editing, including automatic background removal and blurring;
The Clipchamp video editor can automatically generate clips, selecting design, music, and captions based on imported content;
In Outlook, you can now automatically correct the style and grammar of your emails;
Bing and Edge now provide personalized responses and suggestions based on your browsing history and previous search queries;
Microsoft Shopping has introduced personalized product recommendations and a photo-based product search;
The Bing Image Creator tool for generating images now utilizes the latest version of DALLE from OpenAI – DALLE 3;
Microsoft 365 Chat, compatible with all Microsoft Office applications, generates brief email summaries and suggests responses. It can also create schedules, action plans for meeting and document content, and search for data across all work sources, including messages, files, notes, and chats;
The Designer app for creating visual content will automatically generate social media posts, event invitations, posters, and other materials based on your requests or the content of a file or message.
The 22H2 update was released on September 26th. You can find the full list of new features here.