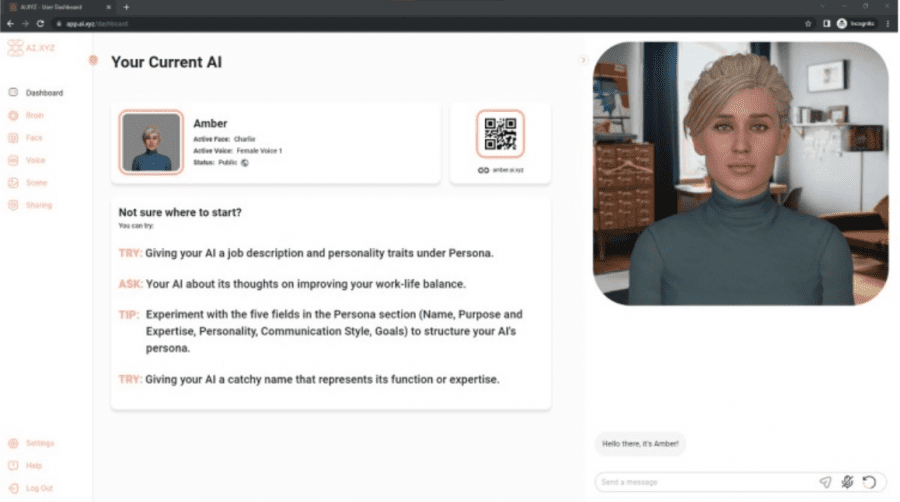 The AI Foundation research lab has launched AI.XYZ, a platform for creating personal AI assistants. The company claims that AI.XYZ is the world's first platform for managing life using AI, enabling the resolution of both personal and professional tasks. You can apply to create your own AI assistant on the company's website.
The AI assistant belongs exclusively to its owner, knows their values and goals, and provides more personalized assistance compared to other chatbots developed by Amazon, Google, Apple, and OpenAI.
Tasks AI Assistant Can Handle
Each assistant is unique and can assist with tasks such as note-taking, message writing, brainstorming, discussing different perspectives, and task prioritization.
Users can expand their AI assistant's knowledge base by sending documents, links, and notes, as well as granting access to their email, messenger, calendar, and to-do list. Users can also choose how their assistants will look and sound, either by cloning their own face and voice or by selecting options from the AI.XYZ library. Assistant owners can interact with them using text, voice, and video.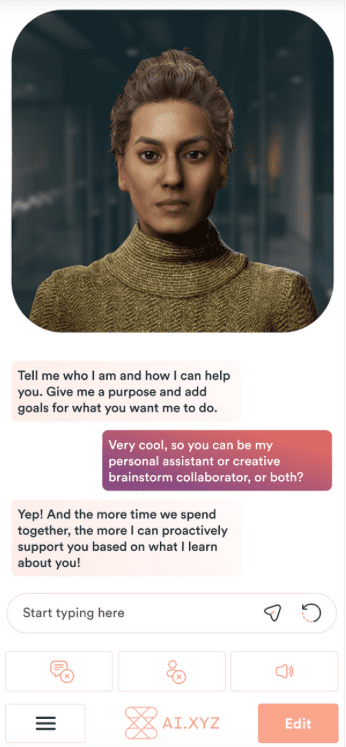 One of AI.XYZ's features compared to other chatbots is the security of the assistant owner's data, as it is not directly sent to the language model.
AI.XYZ is available in public beta, and an invitation is required to access the product. The free subscription to AI.XYZ allows users to start creating their own assistant, while the premium subscription for $20 per month offers additional features and customization options.
About AI Foundations
The company's website states that AI Foundations is an organization that combines commercial and non-commercial activities to distribute the potential of AI. The company develops generative models and interfaces for interacting with them to enhance human capabilities. In addition to the assistant, the company has released products such as a personal trainer for iOS and Android that helps maintain a healthy lifestyle and an app for detecting deepfakes. AI Foundations aims to collaborate with industries and research institutions to ensure the safety of artificial intelligence for people and society.