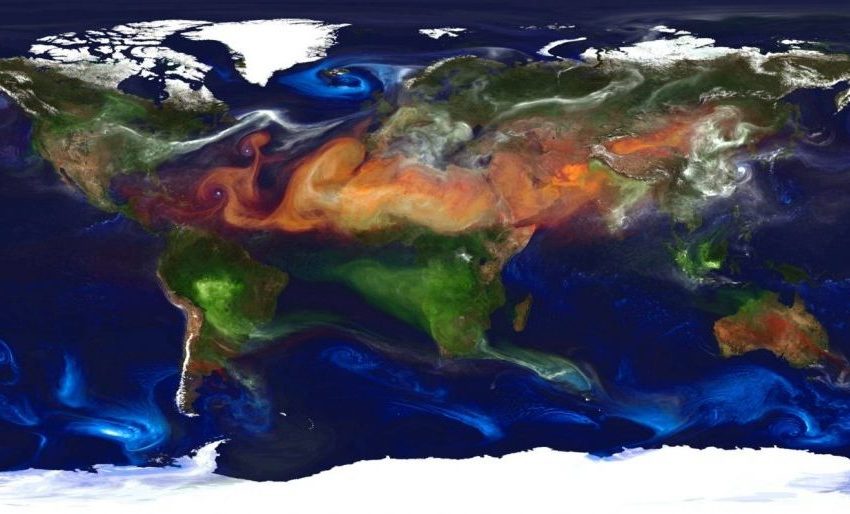 A large group of eminent researchers from the world's most prestigious universities and corporations such as Google, Microsoft, and DeepMind, have joined forces on a project to tackle climate change with machine learning.
In their paper, published at this year's ICML conference, the group presents large research on the applications of machine learning towards climate change problems. The work was carried with the goal of helping society adapt to a changing climate and raise awareness of the problems introduced by greenhouse emissions.
The 55-page paper is divided into 13 sections, each corresponding to a particular climate change solution domain, ranging from electricity systems all the way to education and finance. For each of the domains, researchers analyze the solution space within ML and provide useful findings and recommendations.
According to researchers, the paper is intended for a larger audience including researchers & engineers, entrepreneurs, investors, corporate leaders, and governments.
For each of the solution domains, researchers divide the solutions into two major parts: mitigation (relevant for reducing carbon emissions) and adaptation (preparing for unavoidable consequences). Researchers also evaluated the proposed solutions and labeled them with the labels: "high leverage", "long-term" and "high risk".
Researchers mention that as a complex problem, climate change requires actions of many forms and should include people from very different and diverse domains. Therefore, in the paper, they also open a call for collaboration to include more people and develop more effective solutions.
This project was accompanied by a website – www.climatechange.ai, that contains additional resources and provides a central space for collaboration and future development. Within ICML 2019, researchers will hold a workshop on addressing climate change with machine learning.