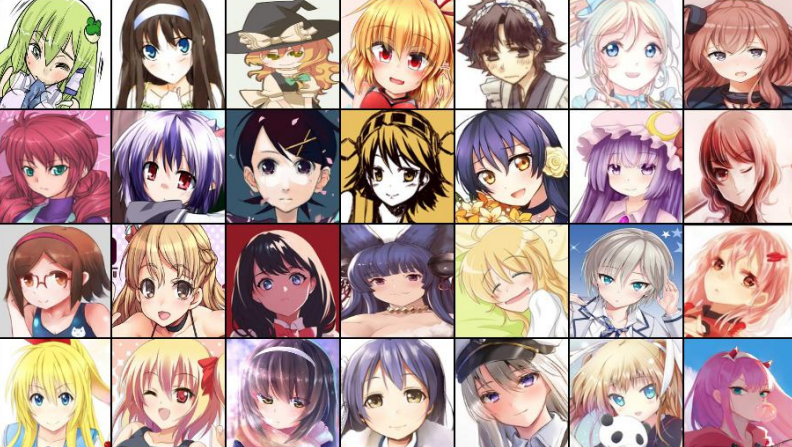 DAF:re is a public dataset for recognizing anime characters. The dataset consists of 500 thousand images with 3000 object classes. Data across classes is not evenly distributed. Besides, the researchers tested the ResNet and Visual Transformer models on a dataset. The project code is available in the open repository on GitHub.
More about dataset
"DAF:re" is based on the DanbooruAnimeFaces (DAF) dataset, which is a subset of the Danbooru2018 dataset. Danbooru2018 is the largest tagged dataset with anime illustrations. The data was retrieved from the Danbooru service. Danbooru is a hosting for tagged anime illustrations by users.
In the first version, Danbooru had 2.94 million images with 77.5 million tags. Then the dataset expands to 3.33 million images and 92.7 tags. The full version contains 3.69 million images and 108 million tags. Then the corpus was filtered for the task of recognizing anime characters. The filtered dataset contains 561 thousand images covering 34 thousand classes. DAF: re is an otherwise filtered Danbooru dataset. Details on the filtration process are available in the original article.