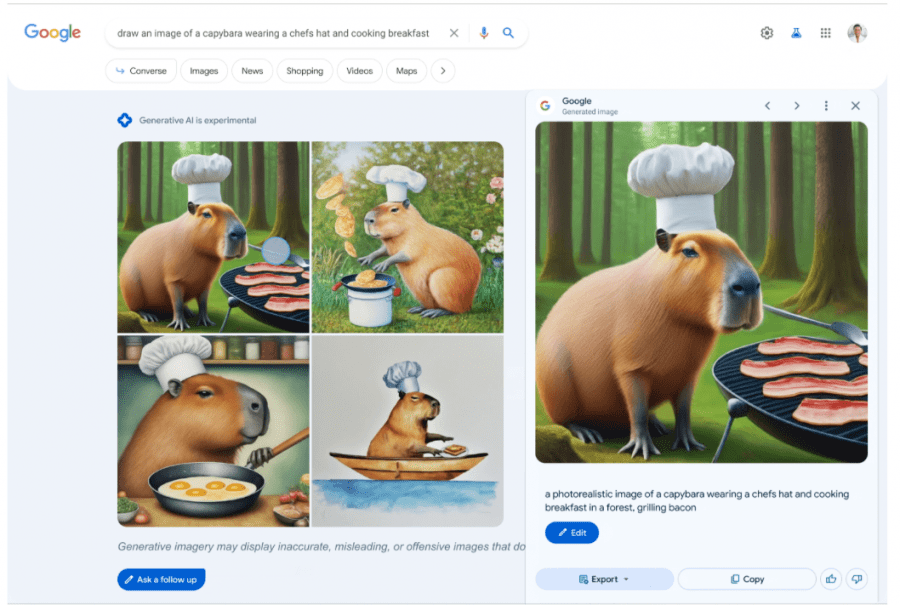 Google has announced the integration of image generation in search results based on descriptions and several other AI features. Furthermore, this tool is built on the Imagen model and allows users to refine their search multiple times to achieve the desired result.
Based on the search query, up to four generated images will be displayed. By clicking on one of them, you can see how the model enhanced the initial query with descriptive details. After that, you can further edit the description to add or modify specific details.
Moreover, Google prevents the creation of images that violate the policy against the misuse of generative AI, which includes malicious or misleading content. Each generated image comes with metadata and watermarks, indicating that it's synthetic.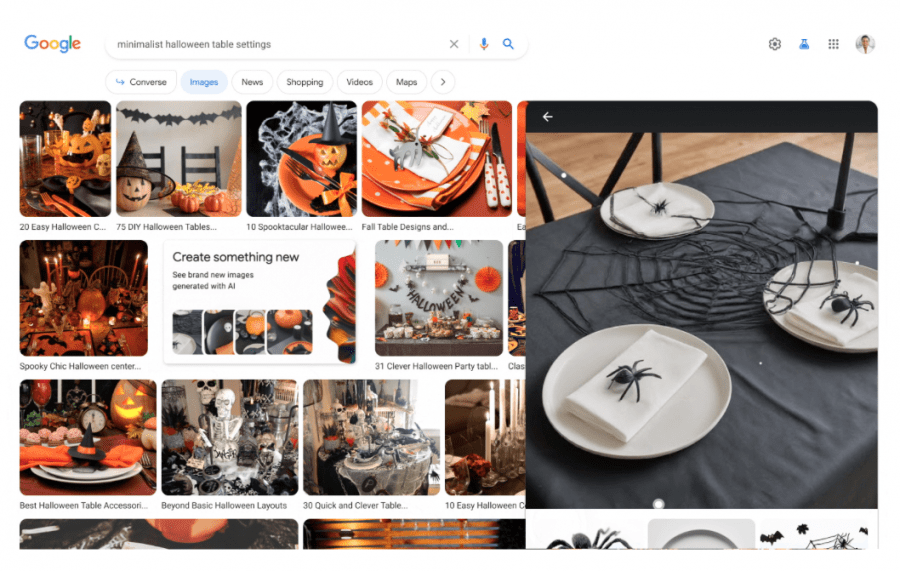 Additionally, for every image search result, the company has added a "About this Image" feature. This feature helps evaluate the context and authenticity of images. For instance, it will show when a similar version of the image was first spotted by Google and on which sites it's used.
Another feature, draft writing, allows users to generate a letter or document template directly within the search interface, depending on the search context. Subsequently, you can copy the draft into Google Docs or Gmail.
Lastly, these tools are available for users in the US aged 18 and above who have enabled Google Search Labs – a service for beta testing new search features. Image generation is accessible in Google apps on Android and iOS, as well as in the desktop version of Chrome.