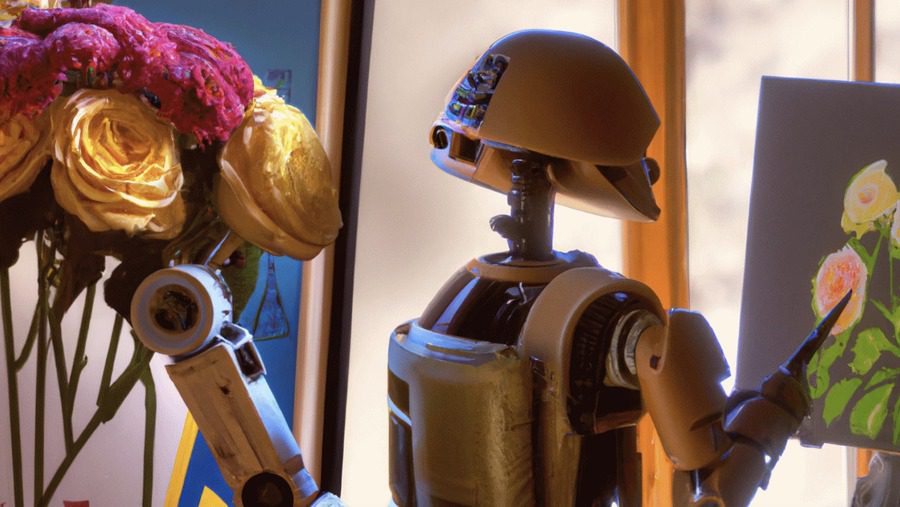 Which AI can draw pictures from words with maximum quality and minimal time investment? We have conducted research to find out the best AI photo generator apps that create images from text that will help you make an informed choice. The ranking is based on tests of image generation using the same prompts. For more information on how to create prompts, and examples of text descriptions, read in the section How to Write Prompts.
Choosing the Best AI App for Image Generation
The primary criteria for evaluation include photorealism, level of detail, presence of artifacts, alignment with textual description, and pricing. The review is relevant as of September 2023, and it was compiled by testing how AI apps draw pictures from words using the same simple textual descriptions:
a photo of a Hispanic woman in the

kitchen

in front of a table (a photo of a Latina woman in the kitchen in front of a table);
a

photo

of a

Hispanic

woman

in the

kitchen

in

front

of a

table

, she has one hand slightly lifted near her face and the other one on the

table

(a photo of a Latina woman in the kitchen in front of a table. One hand is slightly raised near her face, and the other one is on the table).
Stable Diffusion 1.0

Stable Diffusion XL – an online image generation neural network by StabilityAI, which you can use for free an unlimited number of times in the Clipdrop web application. For each request, it generates 4 images, each of which can be further refined using AI: create several variations of the liked image, adjust lighting, crop, add details to the edges, remove unnecessary objects, and eliminate the background.
Stable Diffusion is frequently updated, leading to a constant improvement in quality. The images turn out to be photorealistic, highly detailed, and typically one out of four options has no noticeable artifacts. The neural network accurately follows the words from the request, considering all user preferences. Downsides include images that resemble stock photos, and there is a watermark, which can be easily cropped.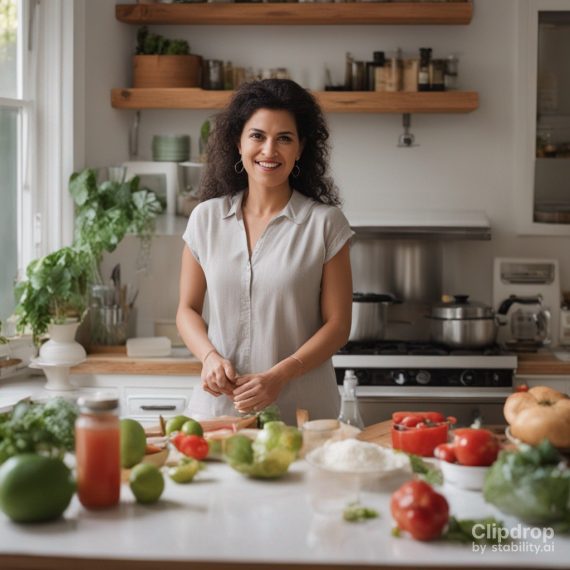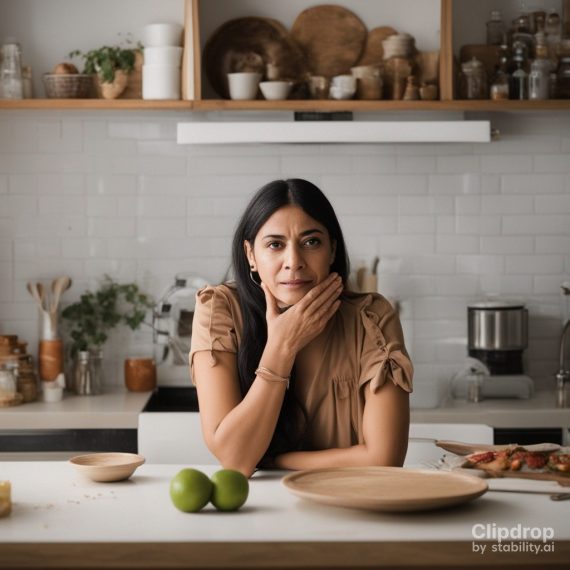 Each of you can create your own application based on the SD XL neural network or run it locally on your machine – the open-source code is available on Github.
Midjourney v.5

Midjourney – the most popular neural network for image generation, known for its high quality and detail. There is no free version or trial period; you need to subscribe to get started, with prices starting at $10 per month, but it's worth it. Midjourney generates images that are so photorealistic that it's practically impossible to distinguish them from real photos at first glance.
To get started, you need to create an account on Discord, subscribe there, send the /imagine command in the chat, and write your request. After about 10 seconds, you will receive 4 low-resolution images. If you like one of them, you can increase its resolution to 1024×1024 or generate four more variations of the image. In this case, the neural network will change some attributes of the image while preserving the overall concept. The new Vary feature allows you to highlight only a part of the image that needs adjustment.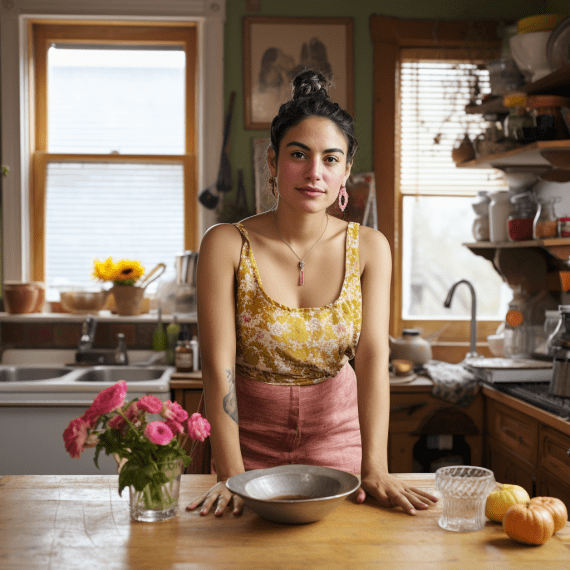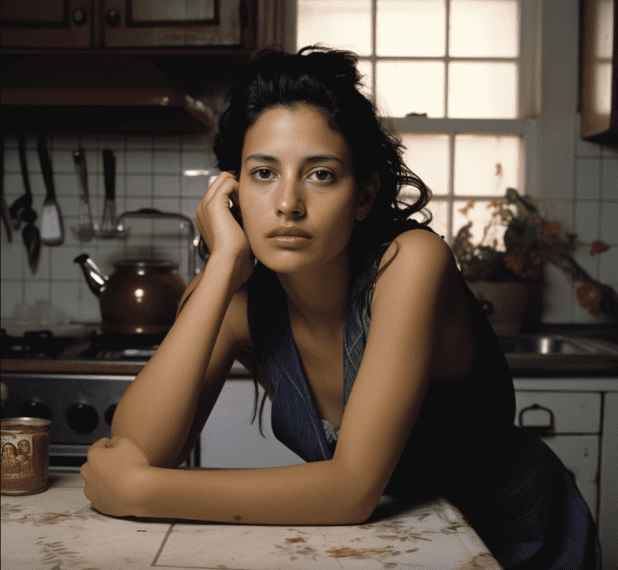 It's not easy to choose the best AI photo generator app between the first two. Midjourney is just slightly more well-known then Stable Diffusion and easier to gather an audience by using the market leader's brand name. With the release of new versions of SD XL 1.0, this trend has reversed:

In all fairness, only the first two participants in the ranking managed to successfully generate a photorealistic image that matched the text description. That's why they are the best AI photo generator apps for now.
Neural Love 1.02

In the AI-based online application Neural Love, you can generate an unlimited number of images by trying different text descriptions. It takes about 20 seconds for the generation process, and you get 4 well-crafted images. The accuracy of following the textual cue, depth, and detail is on par with the leaders. NL 1.01 neural network is a proprietary development of the company, and it draws based on words, adds details to images, increases resolution, allows you to create avatars from photos, and generates multiple variations of one image. On the downside, it falls short of the leaders in the photorealism of background objects and has lower image quality, which may need to be increased using credits. You get 5 credits for free.
The web application interface is well-designed. After image generation, you are presented with various options for further editing the image.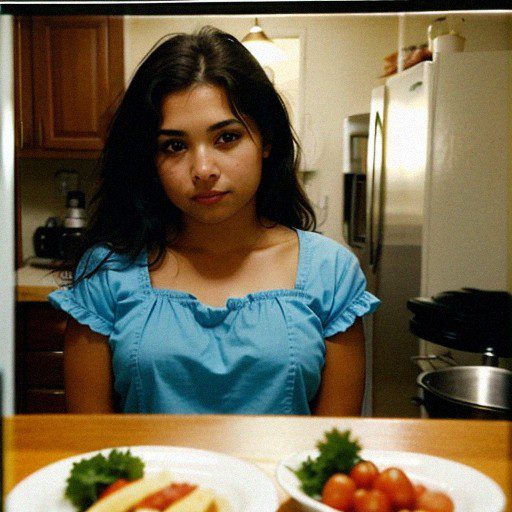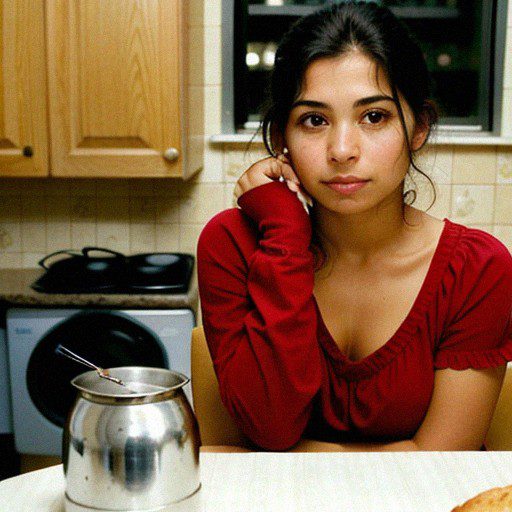 Kandinsky 2.2 – Free Online Text-to-Image AI

The free text-to-image AI Kandinsky 2.2 generates one image per request, and you can repeat the request an unlimited number of times. It works quickly, taking approximately 5 seconds for each image. There is an eraser function that allows you to adjust a part of the picture, and you can also specify a particular style.
The image is highly detailed, with minimal artifacts and fast performance. However, it does not closely resemble a realistic photograph. After 15 attempts, it was still impossible to get the AI to place the woman's second hand on the table, and the images start to repeat.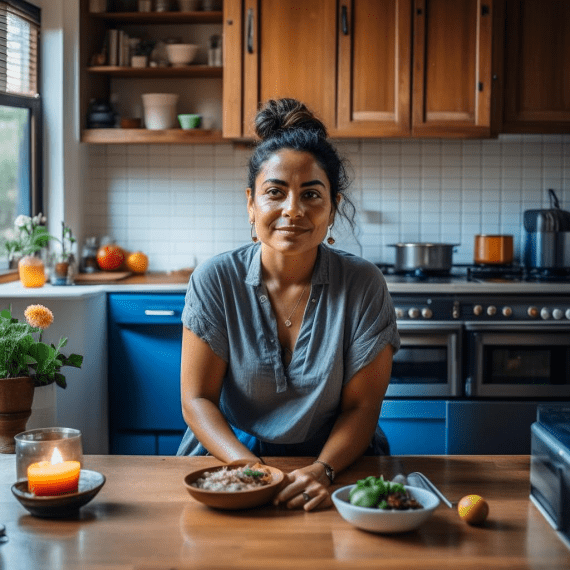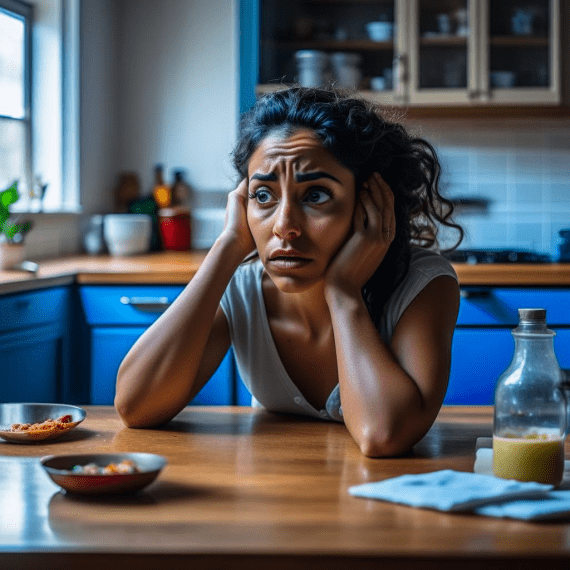 Picsart AI

PicsArt – AI images generator from text with a highly developed user interface, available on mobile devices for iOS and Android as well as online in the web version. The app offers a 7-day free trial period, after which you need to subscribe at a cost of $13 per month. Upon request, it generates 4 images in 10 seconds. You can further enhance and retouch your preferred image, crop it to the desired format with a single click, use templates for popular social media platforms and commonly used banner sizes, adjust contrast, tone, lighting, increase resolution, add effects, and remove unwanted objects.
The image quality falls behind the leaders in photorealism and detail, but the neural network accurately follows the textual cue and generates few artifacts. It is ideal for creating social media posts.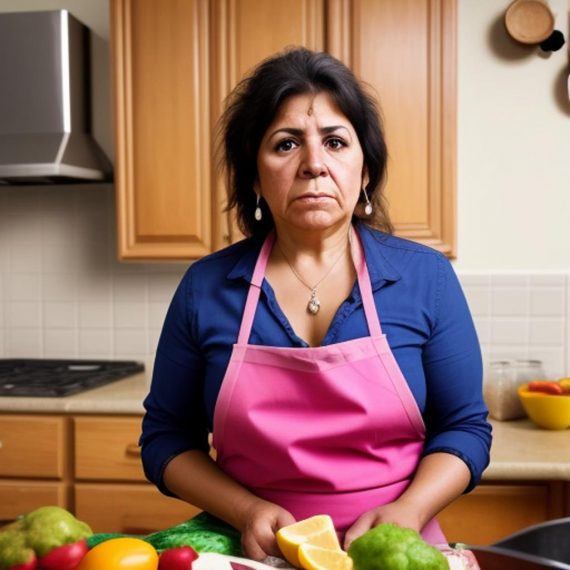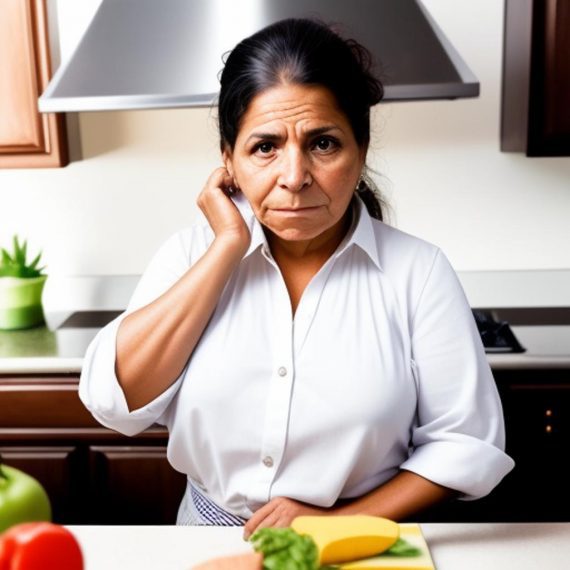 Shedevrum – Free Mobile-Only AI for Image Generation

The neural network Shedevrum was released in April 2023 and is currently in the prototype stage. The app is entirely free to use, indicating that it is still in beta testing. The neural network is integrated into iOS and Android apps with minimal functionality. The interface is poorly developed, with no convenient way to save images, and it cannot be further edited. Only two functions are available: generating an image based on a text prompt and a feed of images created by other users.
The images generated by Шедеврум do not have a high degree of photorealism, and some objects morph in an unrealistic manner. This neural network is well-suited for creating cartoonish and illustrated images, concept art, and illustrations.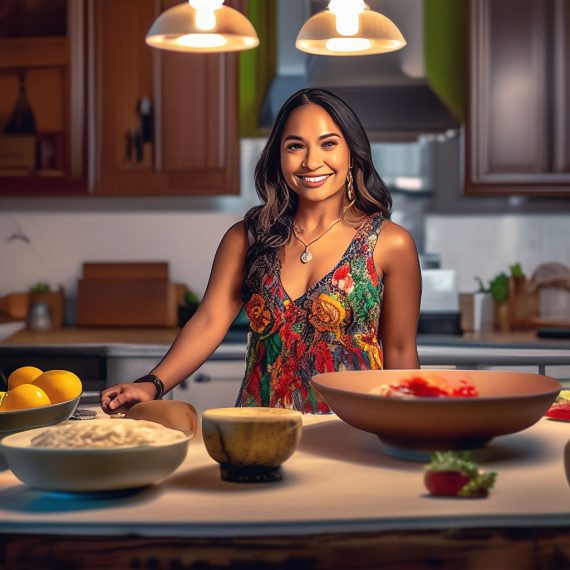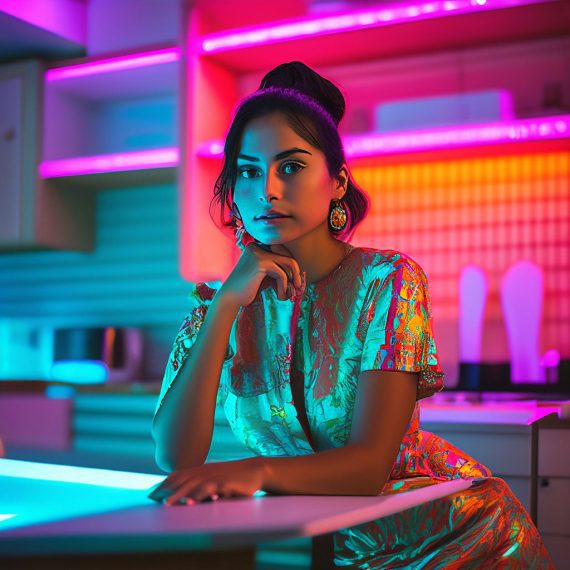 Wombo Dream

Wombo Dream is available for iOS, Android, and as a web application. In the free version, AI generates one image, and you can choose a style from the provided options and download the finished image.
The image quality is average: the neural network follows instructions but produces low detail and falls far short of photorealism.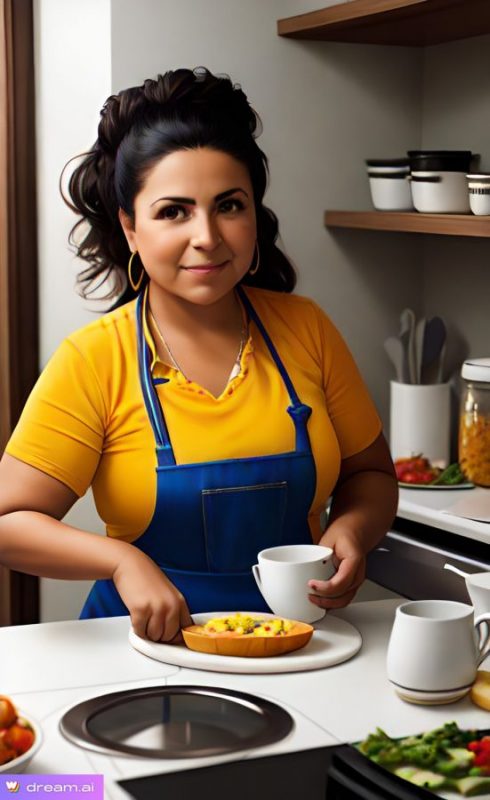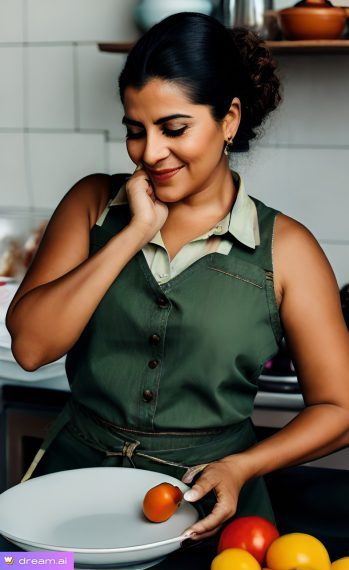 Dall-E – Pioneer Neural Network by OpenAI

The neural network Dall-E by OpenAI made a lot of noise when it was released in 2022, at that time it was one of the best AI photo generator apps. Everyone expected it to be as successful as ChatGPT, which was released a year later, but that didn't happen. Now competitors are far away. The quality, detail, and composition of the generated images leave much to be desired. Furthermore, you have to pay $0.13 for each image generation request, which is a very high price for such low quality. Four image variants are created, and you can further edit the one you like, such as removing objects by brushing them out, creating variations, or adding details to the edges. Each such request for image editing is paid separately.
In the image, you can see that the person's eyes are looking in different directions, crossed fingers look like a mess, objects in the background do not match the perspective, and the image resembles a stock image, lifeless. It's worth noting that Dall-E performs better in creating concept art and illustrations, but this review covers a different prompt. It's possible that OpenAI has chosen to focus on one product, ChatGPT, and we don't blame them for it. However, the multibillion-dollar investments from Microsoft could help them build a separate team to improve Dall-E and provide it with the necessary computational resources.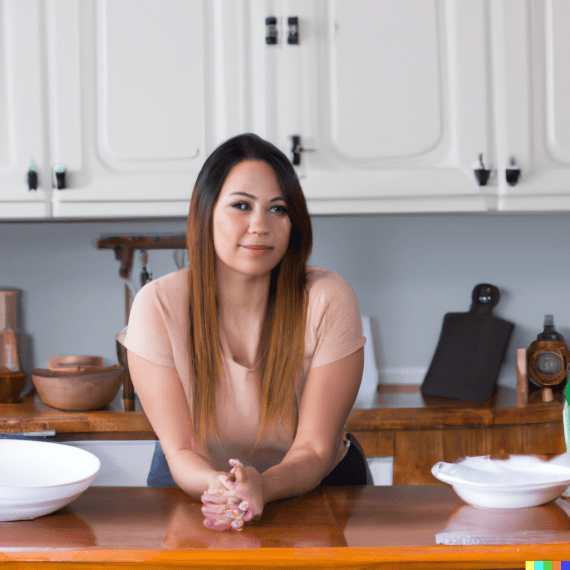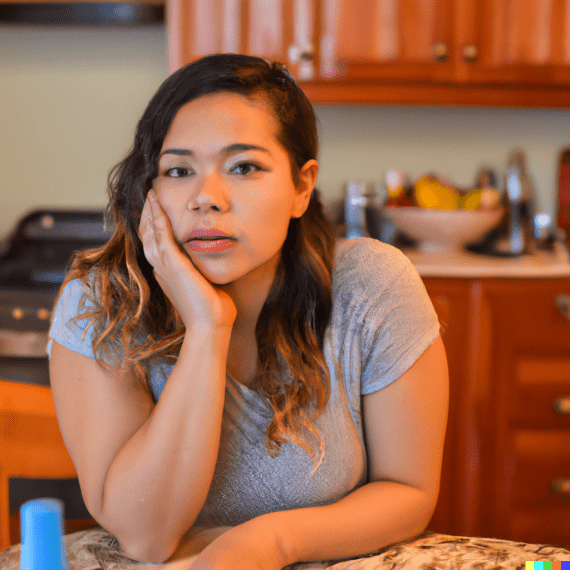 Artbreeder

Artbreeder specializes in blending attributes from two different images, but it also offers a generation function within the app. In the free version, you get 10 generations, after which you'll need to switch to the paid version (starting at $8.99). AI generates 2 images based on the prompt, and the app immediately offers several ways to diversify your request.
The image resolution is low, at 512×512, and the understanding of the prompt and level of detail are not impressive. Artifacts are not uncommon, but after several attempts, the neural network does produce an acceptable image.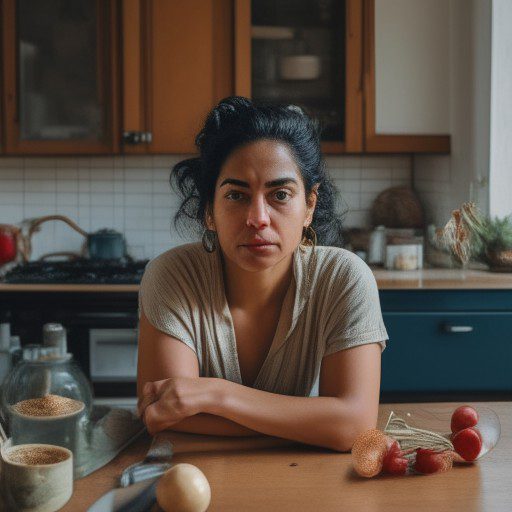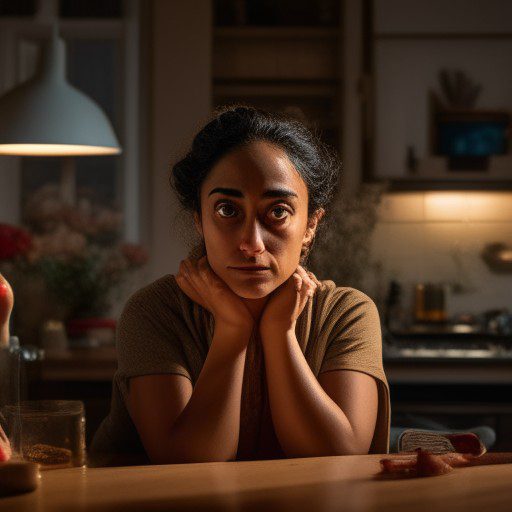 ChainGPT – Creating NFT Collections
Not rated but an interesting project, ChainGPT generates NFT image collections using a AI. For each prompt, it generates a grid of 8 images.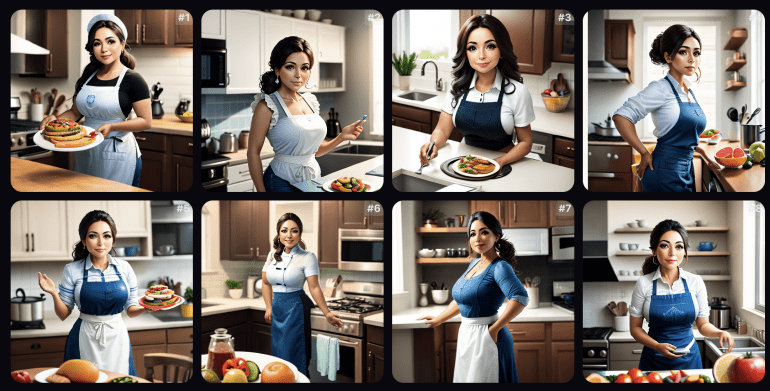 How to Write a High-Quality Prompt for Image Generation with AI
A well-written requirements are half the task done. When it comes to AI, it's taken to the absolute. Now, all that's required of a person is to engage their imagination – envision the end result and formulate it correctly. The AI will take care of the rest.
Prompt – a textual request to the neural network for image creation. It contains a technical specification, describing the key features of the image you want to obtain. To write a prompt effectively, it's important to follow a few tips:
Describe the content of the image and specify its type (e.g., photograph, 3D rendering, sketch, illustration).
Provide a description of the subject, which could be an object, animal, person, abstract concept, or emotion.
Add details such as colors, shapes, sizes, textures.
Determine the form and style of the image, possibly using keywords like "abstract," "minimalistic," or "surrealistic."
Specify the composition, including resolution, lighting style, aspect ratio, and camera angle.
However, the AI will generate an image even if you only provide one word, but the result is unlikely to satisfy you. Try to describe the desired output as detailed as possible, consider translating the prompt into English using Google Translate or consulting with ChatGPT; this can significantly improve the result.
Examples of prompts:
An illustration of a blue-pink bird with fluffy feathers in an Impressionistic style with scattered light.
A photograph of an artist in a working atmosphere, wearing an apron, looking at their palette.
A 3D rendering of a city street with tall skyscrapers and flying cars in a cyberpunk style.
An illustration of cheerful cartoon animals playing in the park with a caramel color accent.
A photograph of a beach sunset with a lone figure standing by the water in a melancholic minimalist style.
A 3D rendering of a futuristic mechanical eye with cogwheels and thin metal wires in a steampunk style.
An illustration of an old abandoned castle in the mountains in a realistic style with cold gray tones.
A photograph of a blooming field under bright sunlight with pastel colors and soft lighting.
A 3D rendering of a futuristic city with hanging gardens and flying vehicles in a science fiction style.
An illustration of a mystical forest with glowing lanterns and a mysterious atmosphere in a fantasy style.