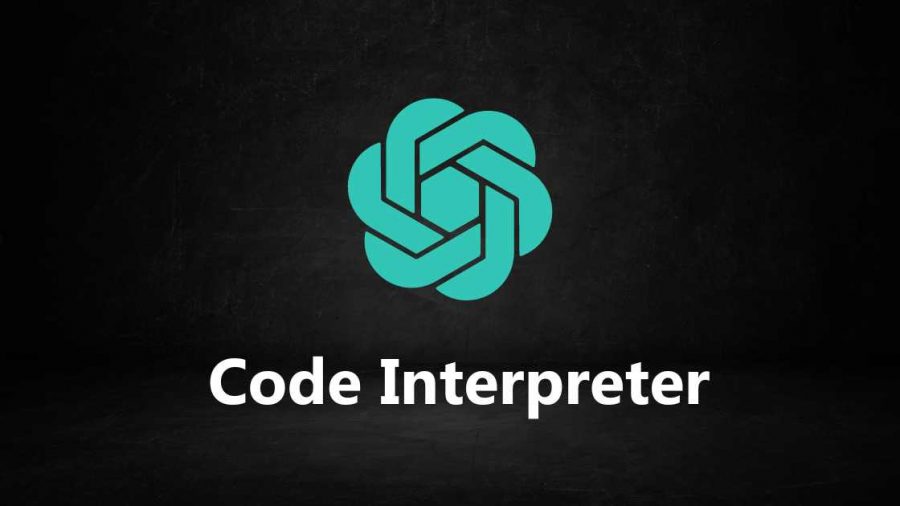 The Code Interpreter plugin for ChatGPT is now available in beta mode for all users with a paid subscription. Code Interpreter not only works with code but also enables data analysis, graphing, image processing, and game development based on uploaded files, all within a single interface. Let's explore the 10 unique features that this plugin brings to ChatGPT.
Data Visualization
Code Interpreter allows easy creation of data visualizations such as line graphs, bar charts, pie charts, scatter plots, histograms, and heat maps. Simply upload data in .csv or .xls format and ask ChatGPT to generate visualizations.
Had a stray Excel lying around for our comp data from 2020-2021, threw it into ChatGPT Code Interpreter and got some cool graphs in under 60 seconds.

This thing's gonna be pretty fun! pic.twitter.com/tRCbnVdf3E

— Zuhayeer Musa (@zuhayeer) July 10, 2023
Creating Simple Games
With Code Interpreter, users can create simple games within minutes. Simply upload game assets and describe the type of game you want to create. Free graphics and sounds for game development can be found on the Unity Asset Store and Open Game Art.
Code Interpreter in ChatGPT is incredible! Took me 5 mins to make this game.

You can make your own game assets with any AI generator and then ask GPT-4 with Code Interpreter to write code. If you have any problems, you can ask it to fix the errors.

1. Write this prompt: "write… pic.twitter.com/cqWpcfVq9J

— Kris Kashtanova (@icreatelife) July 9, 2023

Converting GIF to MP4
Code Interpreter for ChatGPT allows easy conversion of GIF files to the MP4 format, enabling the creation of longer MP4 files from short GIF animations.
Basic video editing in ChatGPT, converting uploaded GIF to longer MP4 with slow zoom: pic.twitter.com/fmCPUBkedD

— Riley Goodside (@goodside) April 30, 2023
Image Processing
The plugin adds image processing capabilities to ChatGPT. It allows resizing, cropping, converting, enhancing resolution, adjusting brightness and contrast, extracting metadata, calculating aspect ratios, comparing images, changing color schemes, and analyzing the texture of uploaded images.
ChatGPT Code Interpreter is incredible! 🌟

Its file uploading & downloading capabilities make it a super flexible tool for various tasks. 💼

Here it extracts colors from an image to create a palette.png 🎨

And automatically compresses large images when running out of memory. pic.twitter.com/i25yPujtBV

— Pietro Schirano (@skirano) May 1, 2023
Technical Analysis with Code Interpreter
Technical analysis of market charts has been greatly simplified. ChatGPT can analyze charts, generate price movement forecasts, develop hypotheses, or provide conclusions, which is useful for traders and market analysts.
INSANE 🤯

I just used the new OpenAI Code Interpreter to analyze financial data (Stocks and Crypto). It was able to generate different hypotheses, support with visualizations and findings.

Do you think it will replace the Data Analyst?

Let me know in the comments. pic.twitter.com/9qLgcJBlY2

— Blessing Adesiji (@bleso_a) July 7, 2023
Discovering Insights in Data
The plugin can find insights in data and visualize them after preprocessing.
🚨 Breaking: Code Interpreter will be available to all ChatGPT Plus users over the next week.

It lets ChatGPT run code, analyze data, create charts, edit files, perform math, and so much more!

Here is the demo of Code Interpreter as a Data Scientist: pic.twitter.com/EF8vveS7mY

— Shubham Saboo (@Saboo_Shubham_) July 6, 2023
Creating HTML Websites
Create fully functional HTML websites based on provided data. By inputting raw data, you can obtain a ready-to-use HTML website with visualizations.
OpenAI's new Code Interpreter model is incredible for data visualization. I fed it an unpolished dataset of UFO sightings and it generated a fully-functioning HTML heat map for me.

Here's a static version (it easily lets me create as many versions as I want) pic.twitter.com/mDVU2Rp8BR

— Patrick Blumenthal (@PatrickJBlum) April 29, 2023
Music Preference Analysis
Analyze Spotify playlists and draw conclusions about your music preferences.
analyzing a 300hr Spotify favorites playlist with ChatGPT Code Interpreter

i used to use a Jupyter notebook some guy made for PCA analysis but it broke

GPT showed me how to export from the Spotify API, ran multidimensional PCA and t-SNE analyses, and summarized my taste for me pic.twitter.com/cVmUvuuRdM

— 𒐪 (@SHL0MS) May 1, 2023
Text Recognition in Images
The plugin is capable of recognizing text in images and converting it into a text file. This is useful for extracting textual information from PDF scans and photographs.
Multimodal AI is here 🤯

GPT-4 can now turn your images into a text file in a snap with the new code interpreter model.

Witness the OCR magic in action 🔥 pic.twitter.com/c9mnJfiweg

— Shubham Saboo (@Saboo_Shubham_) May 5, 2023
Detailed Analysis of Unstructured Data
Draw conclusions based on unstructured and raw data. Upload a text file or table and receive a structured document with insights.
I am regularly impressed by how much statistical common sense ChatGPT with Code Interpreter has.

I can just throw unformatted data from a PDF into it and ask it to an analysis, and it figures out the table layout, restructures formats, runs models, & "reasons" about the results. pic.twitter.com/hFcYJMAp2o

— Ethan Mollick (@emollick) July 5, 2023