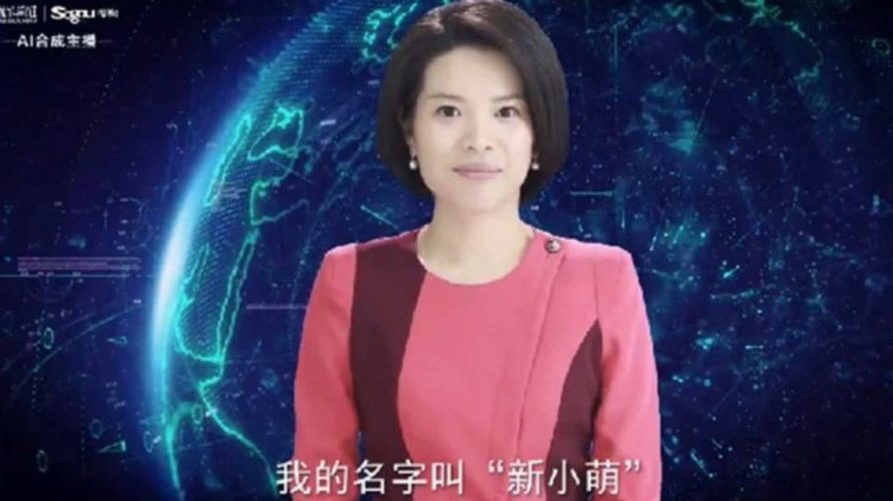 Few months after China presented the world's first AI news anchor, official state-run press agency Xinhua announced the first female AI news anchor. The news anchor bot, named Xin Xiaomeng will have it's debut in during the upcoming meetings of China's national legislature and top political advisory body Two Sessions.
China is racing ahead to overtake the U.S. in artificial intelligence (AI) advancement. In the past few years, many AI-powered systems have been employed both by public institutions as well as businesses and industry. Businesses and government have collaborated on a sweeping plan to make China the world's primary AI innovation center by 2030, and it's already making serious progress toward that goal.
Xin Xiaomeng, the AI-driven news anchor, is a result of joint development efforts from Xinhua and search engine company Sogou. The AI-driven journalist is remarkably life-like and it has a register of body languages. The journalist even has two broadcasting positions: both sitting and standing.
Xinhua's recent advances in AI-driven journalism are just one step further towards making human journalists obsolete. It is almost certain that in the near future human news journalists will be (at least partially) replaced with AI agents.
Xinhua released video footage presenting the new female AI-driven news anchor.