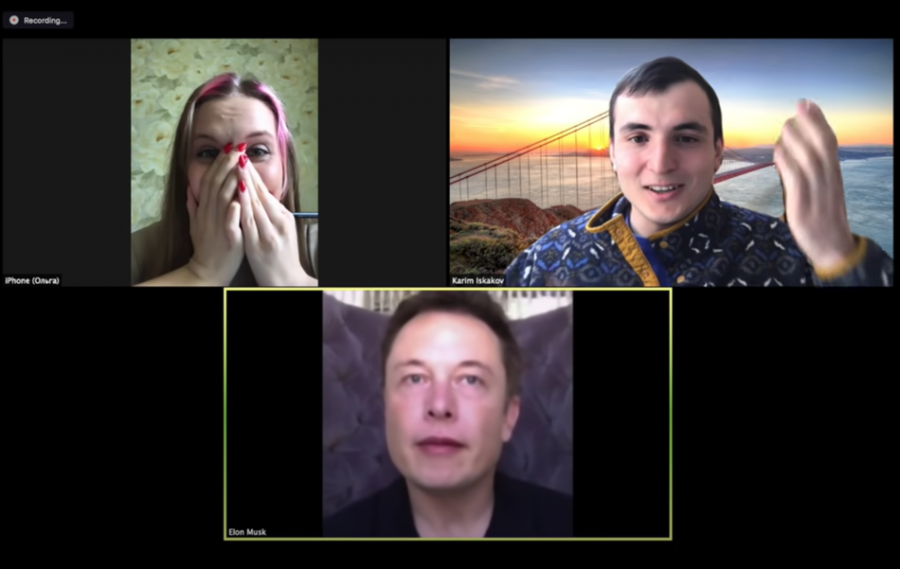 With millions of people being forced to stay at home to stop the spread of COVID-19 pandemic, many have found creative ways to virtually socialize. Zoom is one of the services which has become increasingly popular during these social distancing times reaching 30 times more downloads in this year's first quarter than in total the previous year.
Two developers, Ali Aliev and Karim Isakov have built a new program that uses deep fakes for impersonating celebrities as avatars during Zoom calls. Their program Avatarify superimposes celebrity face onto yours in real-time during the video meeting.
The application leverages recent advances in deep learning, more specifically deep fake models and image animation methods that support image animations with complex motions. The developers chose to use the model proposed in "First Order Motion Model for Image Animation", which was published by researchers from the University of Trento only a month ago.
Avatarify is able to generate realistic animations while running in real-time (using just a single GPU). It supports both Skype and Zoom and it can run on Windows, Linux as well as Mac operating systems.
The program is available as an open-source project on Github together with the pre-trained model. Tutorial on how to install and use the app is also available on Github.